In less than one week of the region's trending sexual assault case, led by Egyptian youth, the prime minister of Egypt amended the country's law to provide increased protection for the identities of sexual assault victims.
One of the main reasons women do not speak up upon their sexual abuse/assault is due to fear of "damaging" their reputation and facing the consequences of society's weighted stigma in the aftermath.
The prime minister's constitutional change presents a "new" freedom for people who have suffered any form of sexual assault, decreasing potential worries and anxieties, such as "getting exposed", when coming out and testifying their stories.
Once upon a time, the burden of speaking up was unbearable with severe detrimental pressures, many of which are actively present in our society, such as victim blaming.
Victim Blaming occurs when the victim of a crime or any wrongful act is held entirely or partially at fault for the harm that befell them.
As a result, one can only imagine the mental condition which many survivors who choose to stay silent must live with.
Change is Happening for Sexual Assault Survivors
To our brave women: this is only a testament to the power of our community's collective voices.
This is the power of Social Media, when used for good and justice.
Social media has proven to yet again, bring a voice to the voiceless and help empower those who have long lived in the dark.
On Tuesday, Egypt's National Council for Women reported to have received over 400 complaints involving various forms of violence against women since the furor erupted.
Led by @assultpolice, the trending ABZ case has only just scratched the surface of the iceberg of rape culture in Egypt. 
While we must be aware of false accusations, the reckless behaviours of other select predators are now being questioned and exposed. We predict this to only be a start of a revolution for justice, for all assault victims, in schools and out.
Azhar's Response
Egypt's top Islamic clerical body has encouraged speaking out on sexual harassment and assault in a statement released on Saturday.
In support of the National Council of Women, the religious body stated that it highlights all support to victims of sexual assaults, particularly encouraging them to report any crimes.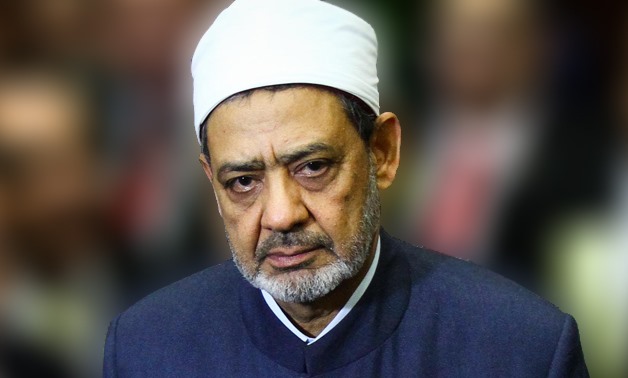 "The Azhar is encouraging victims of sexual assault to speak up and file complaints against their harasser," read the statement. They have also stated that "staying silent is such crimes threatens the safety of the community and encourages people to commit crimes such as sexual assault and rape."
"Whatever women wear is no excuse to invade a woman's privacy and assault her. It is not an excuse for attacking her privacy, freedom and dignity."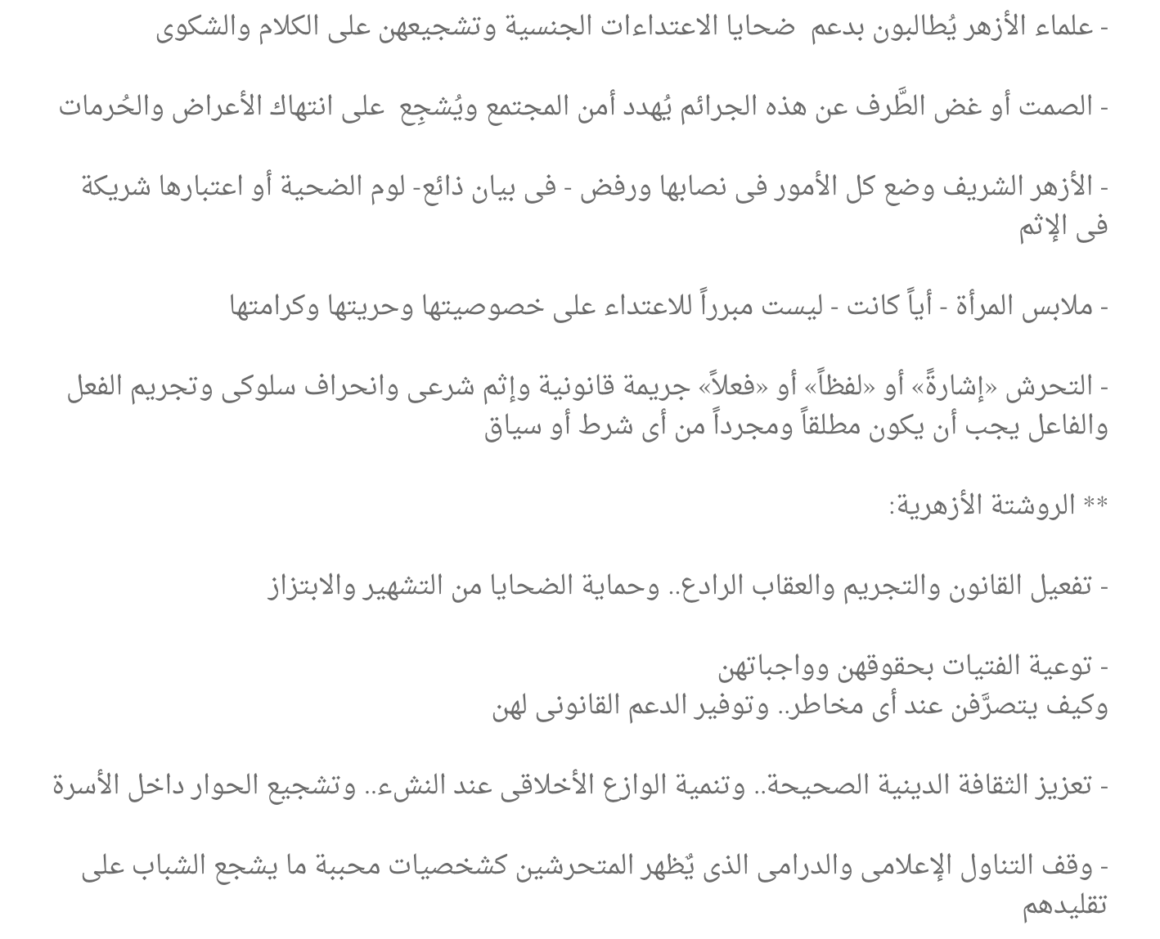 One of a Kind
Unlike our past #MeToo movement's the nation's seen in the past, including Amr Warda's sexual harassment allegations, this is proving to be like none we've yet seen before.
Many volunteers have come together to provide psychological, legal and group support for survivors who have long been hiding in the dark.
As the founder of EMPWR, being in direct contact with some of the bravest souls who've gone to testify at the trending ABZ court case, the magazine has received over 60 survivors across Egypt for our "Linking Survivors to Therapists" Initiative.
Lessons Learned from Today's #MeToo Movement
This time round, the country must unite educate our youngest members in the family, boys and girls – our kids who are most prone to predators – on what sexual harassment is, how to spot red flags and on crisis plans on acting in times of urgency and need.
No age is too early. And nothing is shameful about being safe in today's digital age, where predators are more than ever accessible.
Change is happening
Today, we are witnessing a real change in power dynamics in Egypt's society. Our brave women are loud and heard.
The system is supporting our girls. The news media, which is heavily influenced by the government, has been heavily supportive of ABZ's accusers. This narrative has never sounded brighter for activists fighting for equality.
As Ahmed Barakat, Azhar spokesman said, "It's a message to the community that we need to change our culture. In Eastern culture, some victims are afraid to speak out because they feel shame. We need to push them forward."
It's happening.
And it's happening right now.
EMPWR extends it's thanks to young activist and writer Sabah Khodir, Shady Noor, and the National Council of Women for hugely playing a role in reshaping the future of women's rights in Egypt.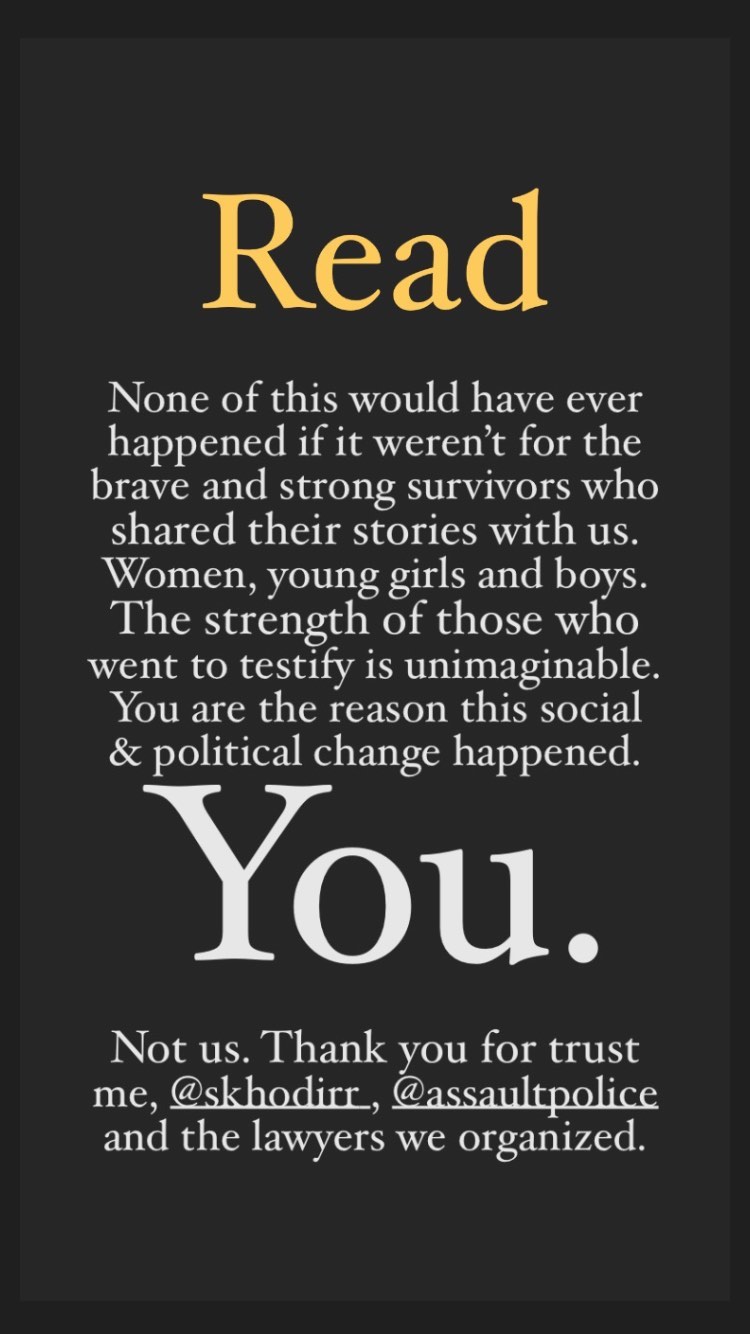 Additional Resources for survivors of Sexual Assault in Egypt.
---
⚡️If you like this article, subscribe here to our EMPWR Guide and be first to receive all our latest articles surrounding mental health in the MENA Region, directly to your inbox, every Sunday.
---
Be sure to check out and join our global conversation around mental health on EMPWR's Facebook Community Group!
---
💭Freelance Submissions & Art/Poetry are accepted here (All articles must comply with EMPWR's writing guidelines for consideration.)