Sarah Refai, a Canadian Lebanese entrepreneur, decided to pursue her passion for Social Media Marketing and dedicate her knowledge to the Middle East, after discovering that she didn't quite fit into the corporate world after 2 years of experience.
Shortly after graduating with a bachelor's degree in Political Science, Sarah quickly realized that she wasn't living up to her full potential by working in the secure job she had. She then decided to pursue her passion as a profession, dedicating her life to helping others grow and monetize their social media platforms.
"I can't do it."
Moving from Lebanon to Canada, the eighteen-year-old Sarah had to find her way into the adult world. In the midst of starting her first year of university in Political Science, meeting new people, and getting used to a fast-pace life where everyone was busy with work and school, Sarah thought she could never do it and wasn't capable enough.
Recalling the start of her journey, she said, "I told myself I couldn't do it, but I didn't want to surrender my future to these four words. I didn't want my mindset to stop me from achieving so many things in my life. Through it all, what kept me going was my mom's constant voice in my head saying, 'You can do it.'"
Sarah Refai has since developed a constantly growing personal online presence within the Arab community; therefore, we decided to focus our conversation around the topic of How Platforms like Instagram Affect the Younger Generation of Today.
How does Social Media Affect our Younger Generation's Mental Health?
"Teenagers completely abuse it [social media], and in return, it affects their personality. More often than not, they are unable to hold an in-person conversation without having a completely different style of communication on Direct Messaging, for instance. Also, I want to point out the big role played by cyberbullying on social media," Sarah Refai mentions.
"In general, I can say that social media has way more impact on the younger generation than it does on the older generation. They [the younger generation] usually grow up with an unhealthy reflection of themselves, constantly comparing their image to that of others, whether it be influencers or celebrities. They end up trying to replicate and copy others as much as they can."
Sarah Refai calls out this common behavior of youth, which also happens to be a global trend in society and not just in the Arab world.
Sometimes, at Empower Magazine, we wonder if safe surfing or healthy consumption of social media workshops should be a part of school curriculums.
Would that have a positive impact on reducing the psychological damage these tools cause in teenagers?
It is important to realize that, especially during these crucial years of development, teenagers are most prone to mental health diseases. The World Health Organization asserts that "Mental health promotion and prevention are key to helping adolescents thrive. "
What Common Issues do Entrepreneurs Face, in regard to Maintaining Great Mental Health, while Launching their Businesses?
"I'm going to approach this from my personal perspective," Sarah Refai explains.
"The common issue I think we, entrepreneurs, have is that we think we can perform all the parts of our business at once; but we end up overworking. Most times, that's where I see entrepreneurs struggle. But you know what? It's okay to ask for help when you need it. I'm lucky to have my fiancé supporting me, right from the beginning, because he's an entrepreneur too.
Additionally, you need to know when to say "no" to people. When you're an entrepreneur, your entire mindset changes, and your circle of friends gets smaller because you start realizing who has a positive & a negative impact on you. All that said, you actually must allow yourself to have fun as well."
"Balance"
Knowing this as a common issue most entrepreneurs often face with starting their business, Sarah tells us about how she manages to find "balance" throughout her life.
"I have to schedule my work, or else I really cannot function at my best. It's you who needs to find balance in the way you define it. We aren't robots!
That's the most challenging part that can affect entrepreneurs and cause mental burnout or depression when they bury themselves in work. No matter what, always make sure to prioritize your health."
Sarah, Could You Talk a Bit More About the Common Misconceptions of Mental Health in the Arab World?
"Generally speaking, the idea is not taken as seriously over there when compared to over here, in Canada. I remember the multiple trainings on mental health, especially stress, that were held at my workplace," Sarah tells Ally Salama.
"However, some people still have a hard time expressing their feelings when they experience any type of mental health issue.
To add on, I want to mention that, in the Arab world, the word 'depression', for example, is often used without necessarily meaning depression—we abuse the term in conversations. I still believe that not everyone is aware of how important our mental health is and how it must be treated due to the extent of its impact on our lives. We cannot afford to just get used to 'moving on.'"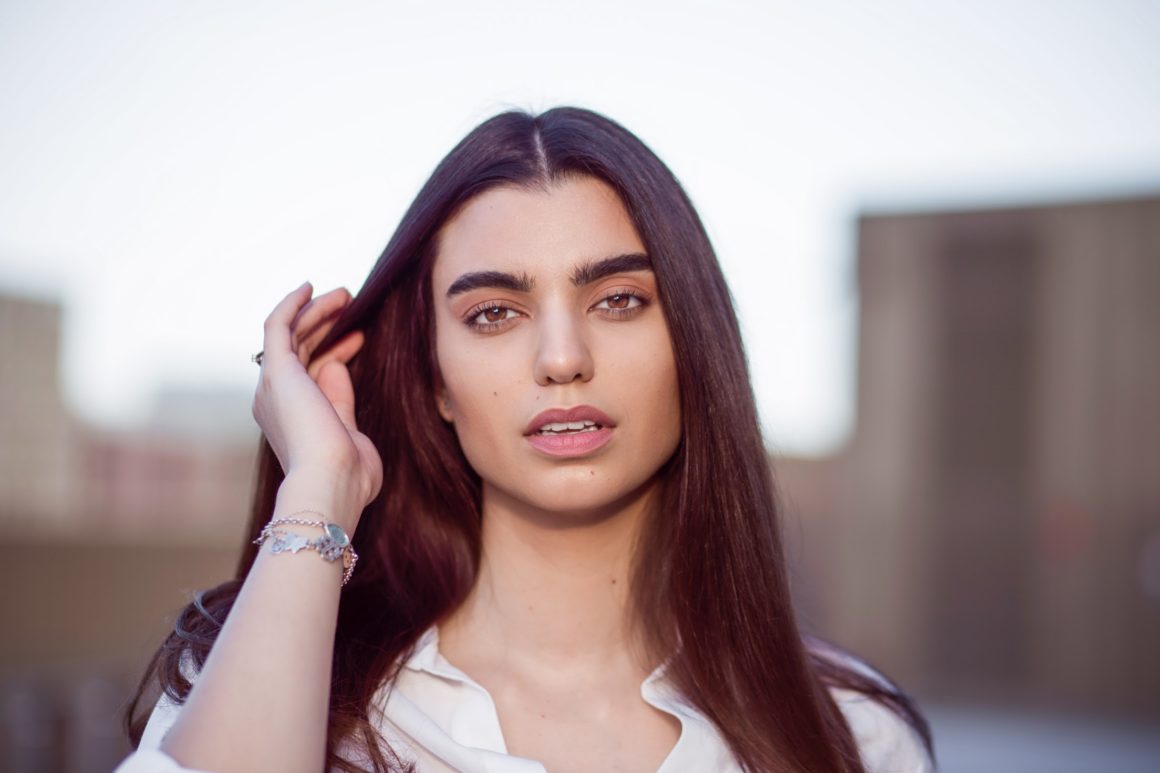 7 Pieces of Advice by Sarah Refai on Maintaining Better Mental Health and Living Better Quality Lives.
Stop comparing and stay focused on what you are doing. Focus on you and less on others.
Make sure you want to improve for YOU, and not for others.
Make sure to look at the positive side of anything. Too often, we ruin the beautiful things we see or come across because of our non-stop criticism.
Keep any negative comments to yourself.
You don't need to see anyone as your competition.
Make a deliberate effort to help and empower people to be their best.
Go easy on yourself and on others. No one has it "easier" than you.
Final Words
"I am here to empower Arab women entrepreneurs because I know we have so many creative women, but often, due to cultural stigma and the fear of being judged, they are unable to reach their full potential," Sarah states, emphasizing on how stigmas affect our region, as a whole.
She closes our conversation directing emphasis on how we mustn't attach our self-worth and validation to today's excessive use of social media.
"I teach people how to grow a business on Instagram and leverage the power of social media. To me, social media is a business media. I ask for people to disassociate themselves and make sure their lives aren't dependent on the results of their social media."
Please make sure you check out Sarah's work, here, on Instagram.
EMPWR
We thank her for her consistent efforts in helping empower women in the Middle Eastern community. At EMPWR we believe in gender equality.
The #PeopleOfEmpower Series aims to shed light on mental well-being through the inclusion of young Arab individuals, in leadership positions, within their communities.
---
Get your writing featured on Empower Mag here!
Join the conversation on our Facebook Group: "The Empower Community"