TheSoulfulPoet.
---
The #PeopleOfEmpower Series aims to shed light on mental well-being through the inclusion of young Arab individuals, in leadership positions, within their communities.
---
Sometimes all we need is a push.
Maybe a little tap on the shoulder.
Maybe a reminder.
Maybe… some inspiration.
In today's day and age, we're finding that everyday young people are battling mental illness, a lack of motivation, an identity crisis, and/or lack of hope. TheSoulfulPoet isn't your average Spoken Word Artist. Having gone through the dog days of adapting to life in Canada as a 1st generation Immigrant, or dealing with low self-esteem, depression, and bullying throughout his schooling, or even leaving university to pursue his passion, Ali Al Hussaini, "TheSoulFulPoet", is an artist that can be a voice for everyone. No matter what faith, ethnicity, age, race or gender, TheSoulfulPoet serves as a voice for the voiceless in more ways than one. A speaker, poet, workshop instructor, and listener are just a few of the many things TheSoulfulPoet prides himself in providing for people of all ages.
TheSoulfulPoet's Story
His writing journey began when he was only 7 years old, re-creating well-known fairy tales and giving them a new ending.
From there, TheSoulfulPoet went on to begin studying the art of Hip Hop, learning through videos from some of the greatest rappers in the history of Hip Hop, to picking up elements from the new age of rap music.
After taking some time to work on himself, TheSoulfulPoet began exploring new ways to convey his message to the world, until he stumbled upon an under-appreciated and relatively new genre of music, Spoken Word. From that moment onward, TheSoulfulPoet has committed himself to become the best Spoken Word Artist he could be, using his background in rap as well as classical music to create pieces that are enlightening, rhythmic and entertaining. 
A Performer.
Ali Al Hussaini, aka, TheSoulfulPoet has gone on to perform around the world, most notably in Ottawa, Toronto, Montreal, and Detroit. He's performed at galas organized by the United Nations, at camps, concerts, poetry shows as well as community centers. He also consistently competes in Ottawa's Urban Legends Poetry Collective competition, winning the first slam of 2019 and going on to compete in the City Finals. TheSoulfulPoet is also a 2-time participant in Ottawa's biggest annual poetry slam, the OG500.
On August 22nd, 2019, TheSoulfulPoet released his debut album titled "Thorns", which is available now on all platforms!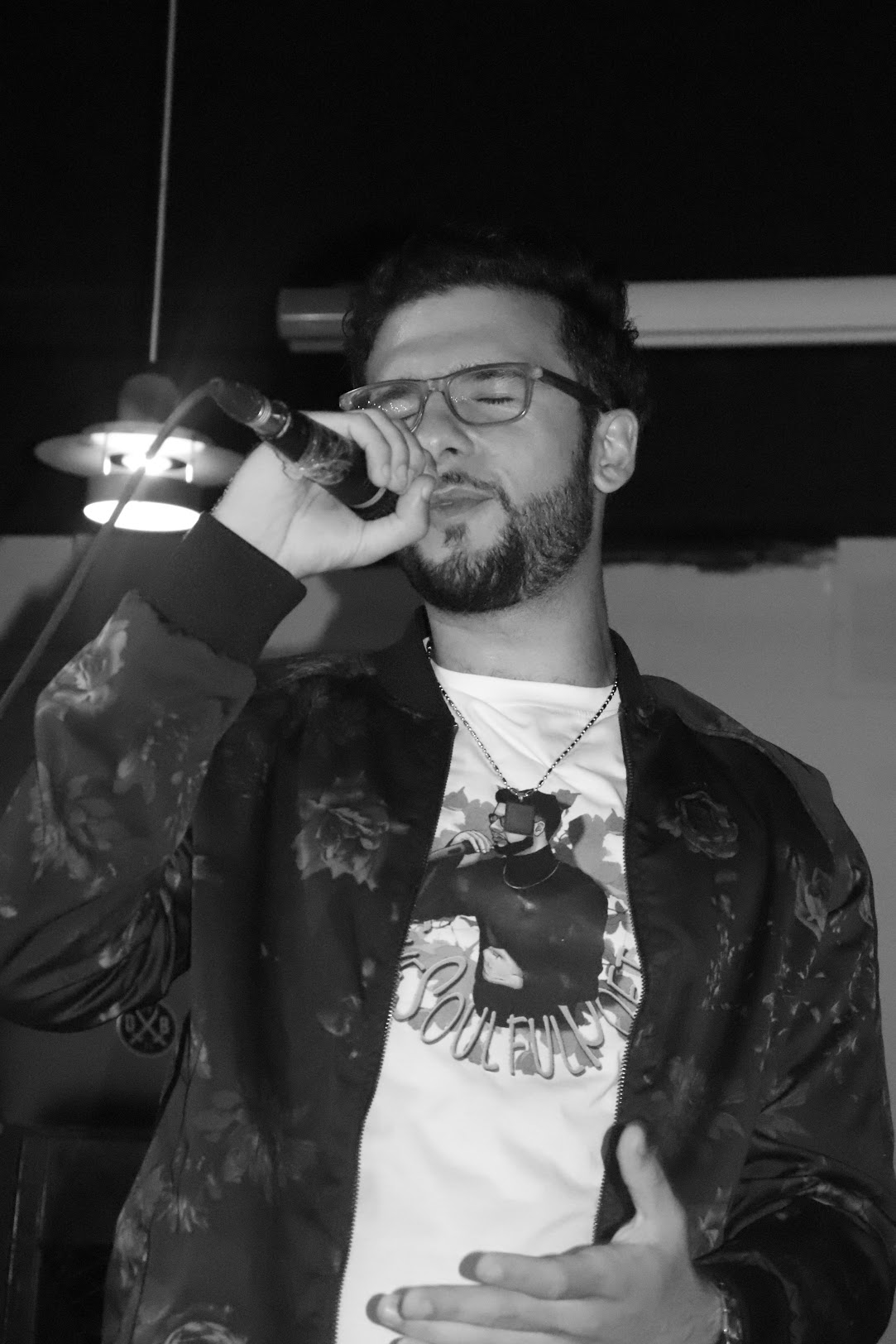 Please feel free to check our TheSoulfulPoet's work in the links below!
Website
Spotify
Youtube Channel
Apple Music
SoundCloud
---
The EMPWR team highly encourages more artists to share their work with us to help encourage more members to create for a cause.
---
Get your writing featured on Empower Mag here!
Join the conversation on our Facebook Group:
The Empower Community