Mohammed Bailouni, "RAYAN" is one of the Middle East's leading young music producers, engineers, and songwriters.
Over the last 4 years, Rayan has played a significant role in the rebirth of the current local music scene. Working with a wide array of artists he has endeavored into genres such as RnB, Triphop, Heavy Metal, Rap, Pop, Indie, Folk, and Rock.
The EMPWR team initially reached out to Rayan as part of our initiative to raise the voice of Arab males in the region. A common trend that we currently see, reinforced by Rayan, is the increased number of male artists opening up about deeper emotions throughout their music.
On Music and Art: An Outlet for Men to Express Emotions..
"There has been a bit of a shift. Far more male artists are expressing themselves like never before. Men are expressing, what is considered in many societal ways, their weaknesses. They are using it as a canvas to showcase and express themselves in ways they otherwise couldn't.
Rappers and singers, who would normally be perceived as dominant male personas, are expressing extremely emotional themes. Take Drake, Russ, NF, and Logic who represent emotional personas versus women like Cardi, Nikki Minaj, and Dani Leigh who are now representing dominant and stong feminist personas," explains Rayan.
"Art is reminding people of human emotion via something tangible. When it comes to men and male artists, they are using art as an emotional outlet, expressing emotions that are not considered appropriate, through our stereotypical culture and gender norms and stigmas."
"What trends are you seeing in Mental Health in the Middle East?"
"Being heavily involved in the art – it's hard to gauge it. I couldn't give you an answer like a professional would, however, I genuinely feel we still have a lot of cases of misdiagnosed or untreated mental health cases in this region of the world. While a lot more people are open about it – I wouldn't go far as saying it's socially acceptable, but it's neither a taboo subject anymore. Probably somewhere in the middle. It still surprises people when they find out someone is clinically suffering from something," says Rayan.
He also mentions how, even though acceptable, sometimes people can't let go of the stigmas attached to mental health typically when someone close opens up.
"The younger generations are a lot more outspoken about it, however I don't think there are a lot of platforms as open as there should be to discuss it" Rayan tells Ally Salama, "hence why people like you, talking about it and spreading the message have a powerful role to play in our part of the world."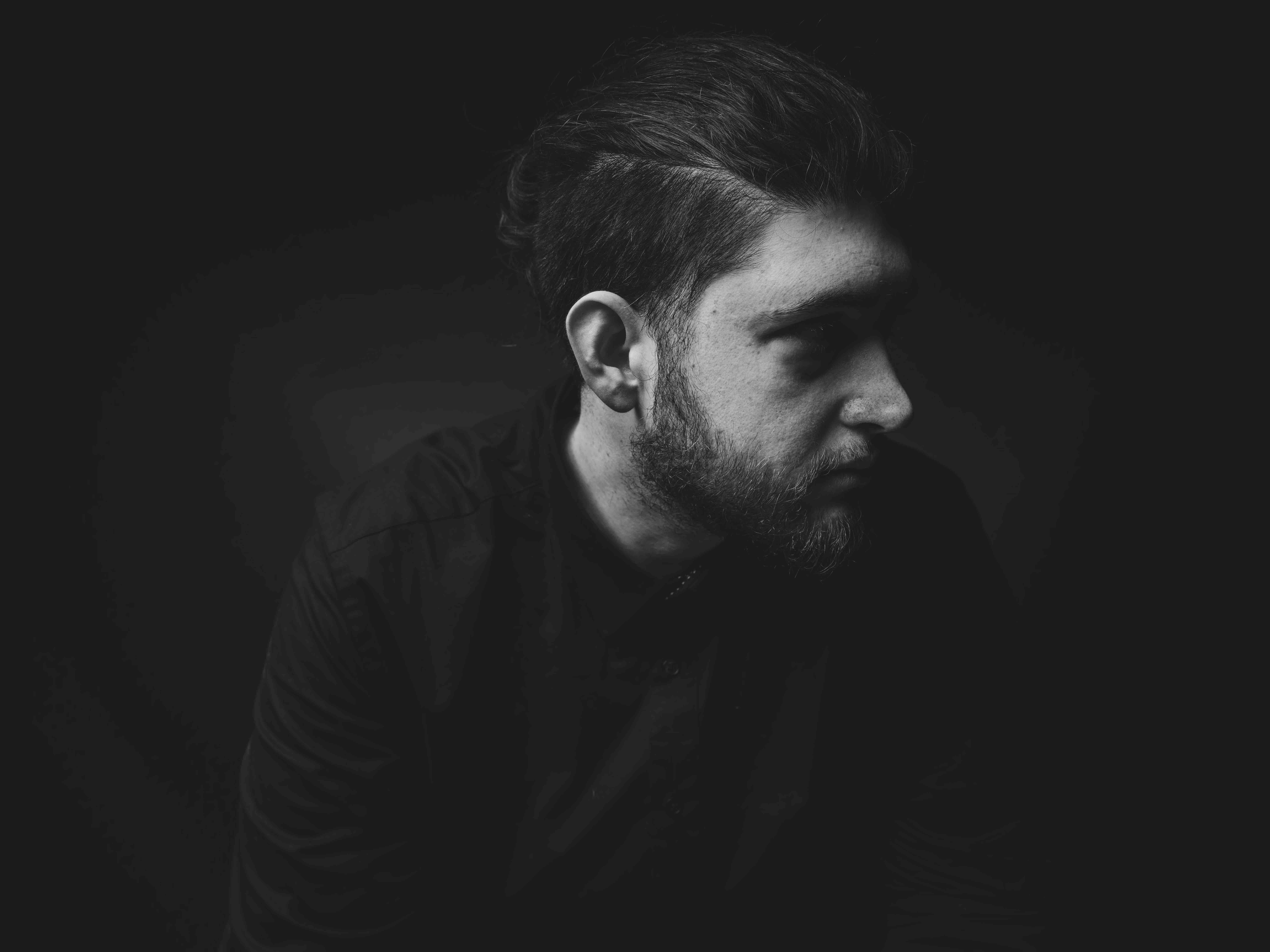 "How does Emotional Intelligence Empower you as a Professional?"
"For me, it's the most important skill that a producer can have. You must be extremely in tune with your surroundings – you have to adjust to artists, understand different social cues from all kinds of people, with all sorts of personalities. Emotionally, I need to be understanding of where that person is coming from to make the best music with them" expressed Rayan.
"It's also about emotional awareness, being sensitive, careful and transparent with artists or people I'm working with – they need to feel safe, open and transparent. It's a two-way street, and that's the only way great music comes to life."
At EMPWR , we believe the way Rayan expresses emotional intelligence and awareness is the way to go on about one's life, in general. That's especially crucial when it comes to understanding the functionalities of our day to day relationships.
"Me, as a person, being in a band for so long, and the second I feel the engineer/producer does not understand me, I automatically close myself in.. and that defeats the purpose.
Art is supposed to be expressive and outward rather enclosed because of those things. It's why I go as far as saying emotional awareness and sensitivity are more important than the music itself sometimes. You really need the two to make great music."
Understanding when your emotions come second..
"A big part of it for me as well is that you have to also understand when your emotions come second. Sometimes someone comes in to explain their situation and it's worse than anything you might have experienced. It's sometimes important to understand that you have to come second and be a helping hand for that person.
There's a difference between talking at someone versus talk with someone, and the moment you stop talking at someone and start listening to you'll suddenly start experiencing depth and substance, and that's incredibly important."
Thank You, Rayan!
I'd personally love to take this opportunity to thank Mohammed [Rayan] as, I, myself have been a fan of his for over 2 years now since his release of Syclla with Shebani.
Thank you for being a role model for the many artists who work with you, Rayan.
I personally owe you.
The #PeopleOfEmpower Series aims to shed light on mental well-being through the inclusion of young Arab individuals, in leadership positions, within their communities.
---
Get your writing featured on Empower Mag here!
Join the conversation on our Facebook Group: "The Empower Community"