"Because I blamed myself.", that's how most, if not all, victims of sexual harassment answer the question, "Why did it take you so long to come forward?". There's an unquestionable stigma around coming forward and sharing the story of your sexual abuse. The first route is blaming yourself or fearing the strings in the hands of the manipulator, their leverage, your friends and family, society, and sitting quietly, watching them run away, run amok, free, guiltless, and unaware of the tsunami they left in your life.
However, at the right time, the truth comes to the light. On Wednesday the 16th of June- Jana Ghoneiim, a brave Egyptian underage girl came forward with her abuse story involving a famous photographer, JPEG. Her Instagram story started a ripple effect with waves from hundreds of other women sharing multiple types of harassment with JPEG, including but not limited to unsolicited pictures, forced sexual encounters, and other horrific incidents reeking of entitlement.   
As if mustering every bit of courage to speak up is not destabilizing enough, you might face a blizzard of doubters and predator supporters who try to spread their anemic logic, mute you, slut-shame you, cry wolf you, socially guillotine you, and threaten to kill you.
On the positive side, a lot of JPEG's friends, such as Marwan Pablo, have denounced him and straightforwardly expressed their no-support stance. But a real revolution requires more than just toppling statues, more than blood and violence; it needs awareness, collective collaboration and an insistence that needs no sleep.
We see you. We hear you. We believe you.
The Public Response on JPEG
May took a quick response in calling out this intolerable behavior: including Artists, Celebrities, EMPWR's Team, and users on social media.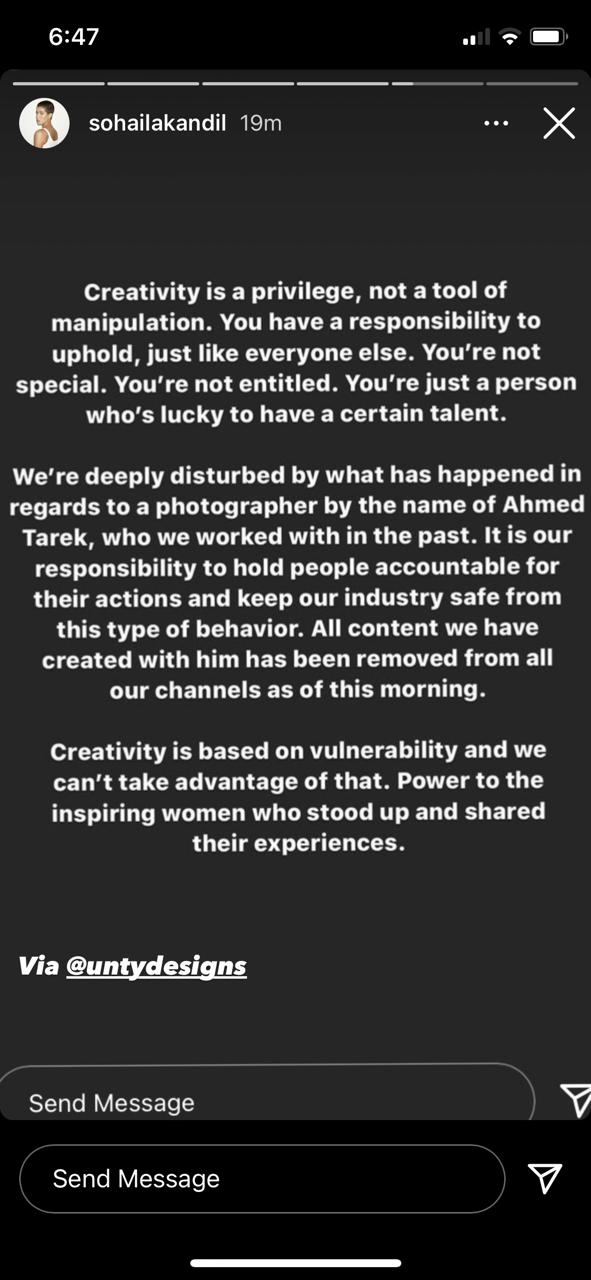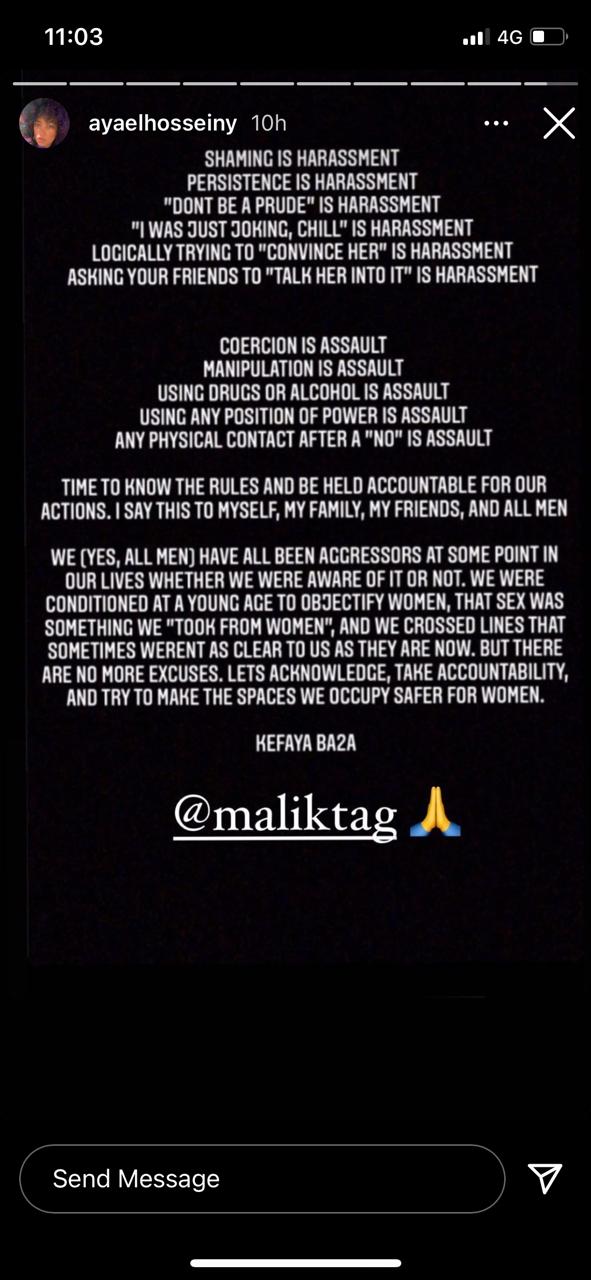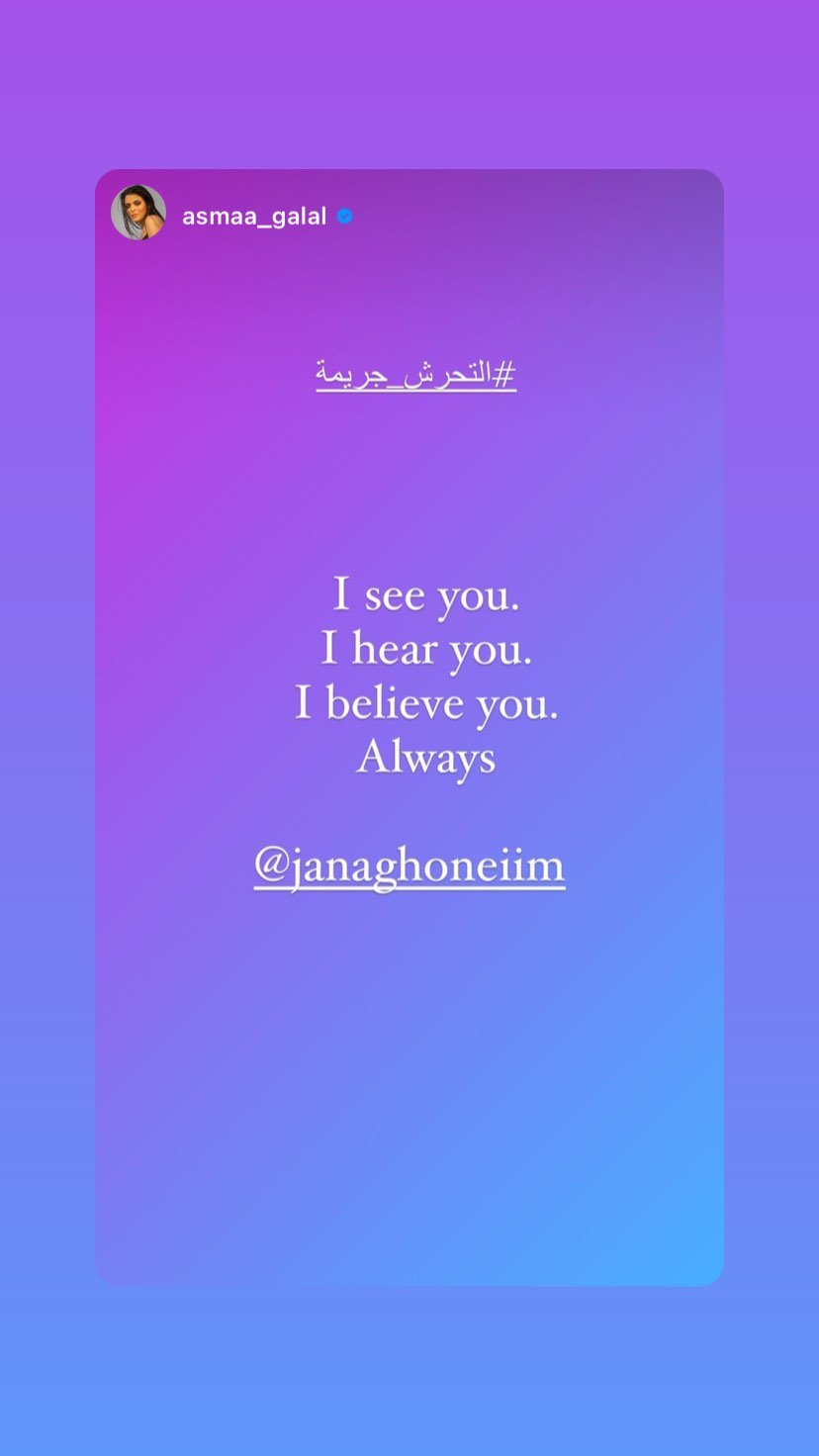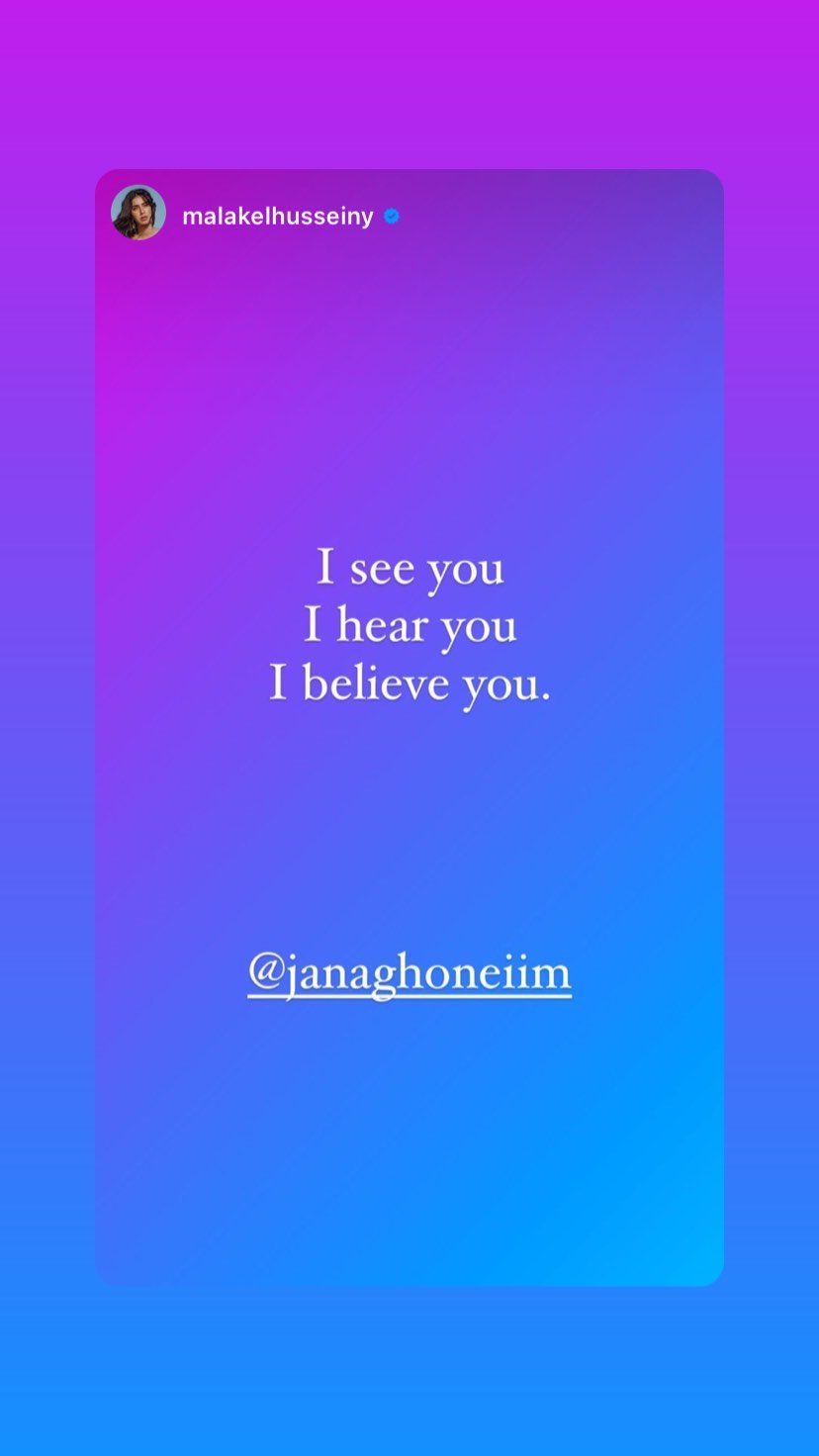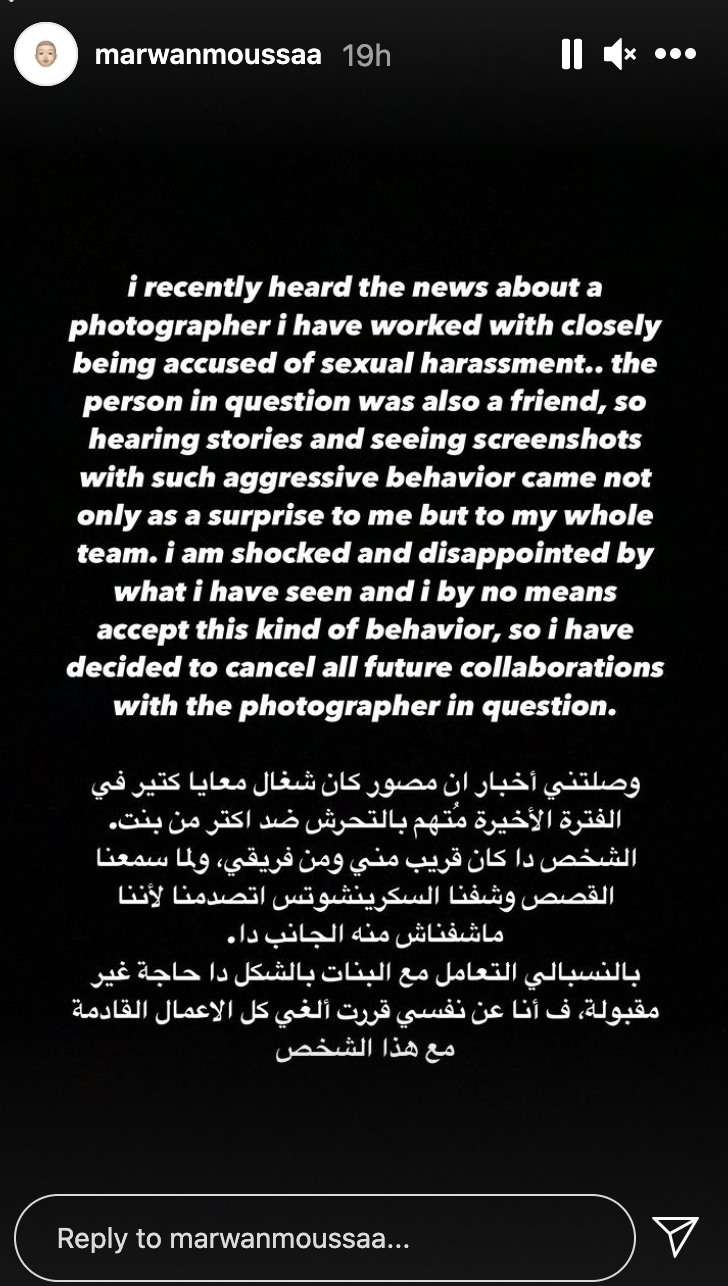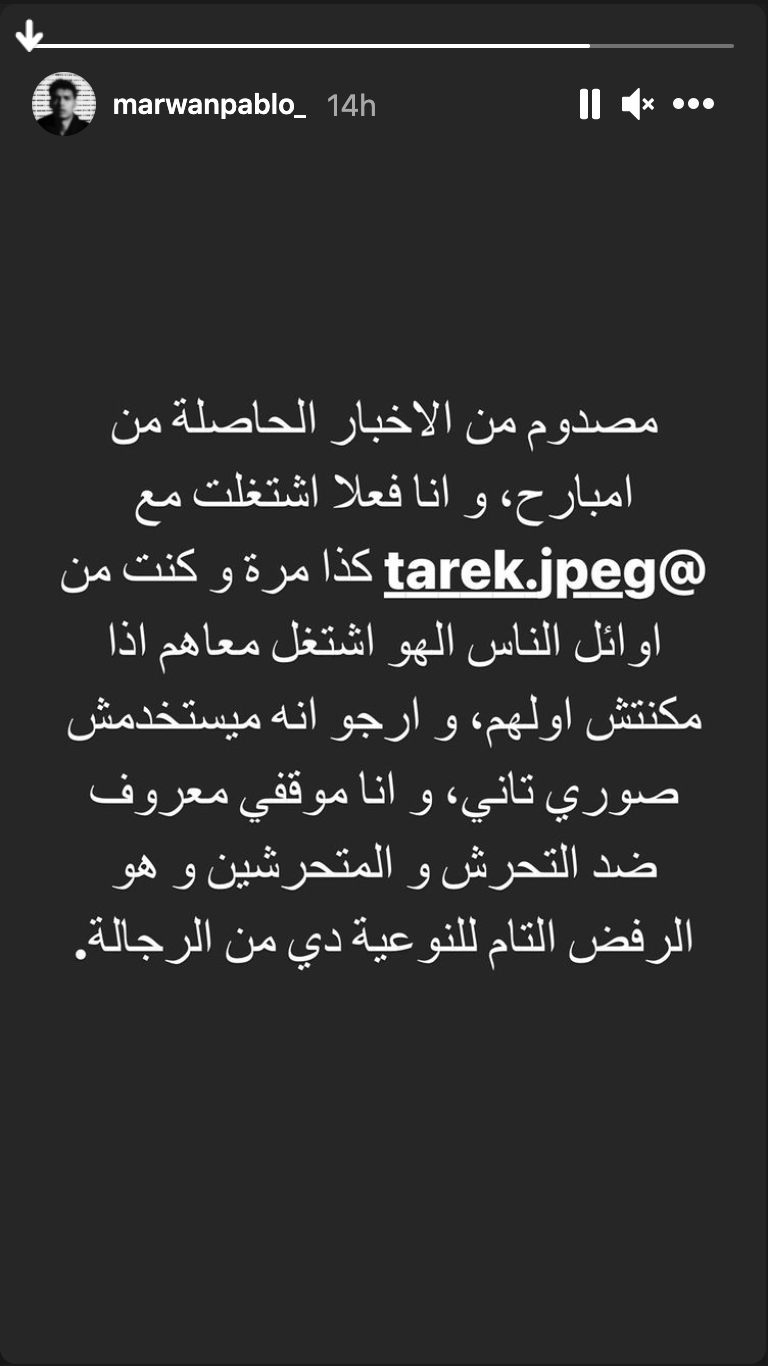 ⚡️If you like this article, subscribe here to our EMPWR Guide and be first to receive all our latest articles surrounding mental health in the MENA Region, directly to your inbox, every Sunday.
---
Be sure to check out and join our global conversation around mental health on EMPWR's Facebook Community Group.
---
To learn more about EMPWR Podcasts join EMPWR's Podcasting Community Group on Facebook.
---
💭 EMPWR is currently accepting Freelance Submissions & Art/Poetry here (All articles must comply with EMPWR's writing guidelines for consideration.)
---
Nominate a guest to be featured NOW on EMPWR Podcasts here!