Recently, after reading an article on the practice of Anthony Friere (MA, LMHC, NCC, CCMHC) – the founder of The Soho Center for Mental Health Counseling; we decided to reach out and ask him on his views on Mental Health in the Middle East. He is currently a professor teaching counseling for Mental Health and Wellness at New York University.
Only a few iMessage replies were I not only intrigued that "Dr. Anthony" not like to be called "doctor", his suggestion on bringing his colleague into the conversation – Dana Tuqan – would eventually become a focal point throughout our discussion, due to her upbringing in the Middle East.
Our Conversation with The Soho Center
Before diving deep into our discussion, we got a better understanding of Dana Tuqan's upbringing in the Middle East.
"The main dilemma in the Middle East around mental health is that we don't have the language for it, unlike many physical conditions. People have a lot of empathy and support for others with physical health problems, whereas, that's not the case for psychological conditions," Dana says.
Earlier on in April when Empower Magazine attended the Arab Harvard Conference, the Harvard Arab Alumni had revolved the event's theme around "Reimagining Home".
As it stands; it is a reality that many Arab-Americans experience a common identity problem of not feeling "home". They almost don't fit in anywhere whenever they try settling, being too "Westernized – (Khawaja)" when returning back home and "Arab" in the US.
"There are identity issues, social anxieties, and full-blown panic disorders. We see a lot of young people here struggle to hold on to what they feel is an Arab identity whilst simultaneously immersing themselves into a new life in the US," Dana Tuqan mentions. "They feel they have to change in order to assimilate and live what they believe to be an 'American' life. It also can become a family dynamic issue. The dissonance can be within the individuals themselves, or between them and their family members. In some cases, they feel that they have to reject their backgrounds entirely, which obviously can cause a lot of conflict and tension with the family," she emphasizes, as we share our views on our FaceTime audio call.
"Families always play a vital role in nurturing young people's personalities developing into adulthood. It's a sensitive time and should be regarded as such."
Furthermore, Anthony, founder of The Soho Center, stresses that empathy and understanding are the roots of healthy dynamics within family settings despite any differences between family members.

It's much easier blaming it on faith and demonic associations..
Often times we usually experience a sense of guilt associated with mental health in cultures where a lot of emphasis on a person's psychological wellbeing is tied with religious associations.
"There's something to be said about the human state on healing, It's a lot easier to accept that evil has fallen on you than it is to acknowledge that there is actually something wrong with you," explains Anthony.
For the most part, the notion that our poor mental health is due to an externality beyond our control [linking it to Satan or "Shaytan"] can only bring shame to that individual's life. The truth is that we'd rather hide under a blanket full of demons because people usually accept that ideology more than they would accept the mere term of a "psychological disorder".
"While faith can be very helpful, we try to help patients see how that isn't the only tool to overcome psychological obstacles. There's no right and/or wrong. Some tools work for others, some don't," Dr. Anthony explains, elaborating that therapy is a two-way street. He establishes that empathy is the most important factor determining the success between therapists and patients.
How can the Middle East progress as a region and develop a successful infrastructure to support mental health needs?
"It needs to happen on multiple levels – on an individual basis, anyone that has a public platform from which to speak to others can help, be they government officials, celebrities, or business leaders. Things can be done individually– not a lot of people are talking about [mental health] at the moment," says Dana. "It takes a lot of courage for someone to open up about their mental health concerns, but that can be so helpful for a young person who is struggling and feels like they're all alone."
"On a structural level, there's so much work that can be done –At schools and universities for example, offering mental health services to students – paths to treatment – that can help to legitimize an experience of anyone struggling with their mental health. When governments and state funding put together sustainable programs and work consistently to educate people and normalize the focus on mental health; that will eventually trickle down to the greater benefit of the region and work to overcome the stigma. We want to talk about this early, so young people can gain support around their issues and get the help they need. The future health of their society depends on it."
---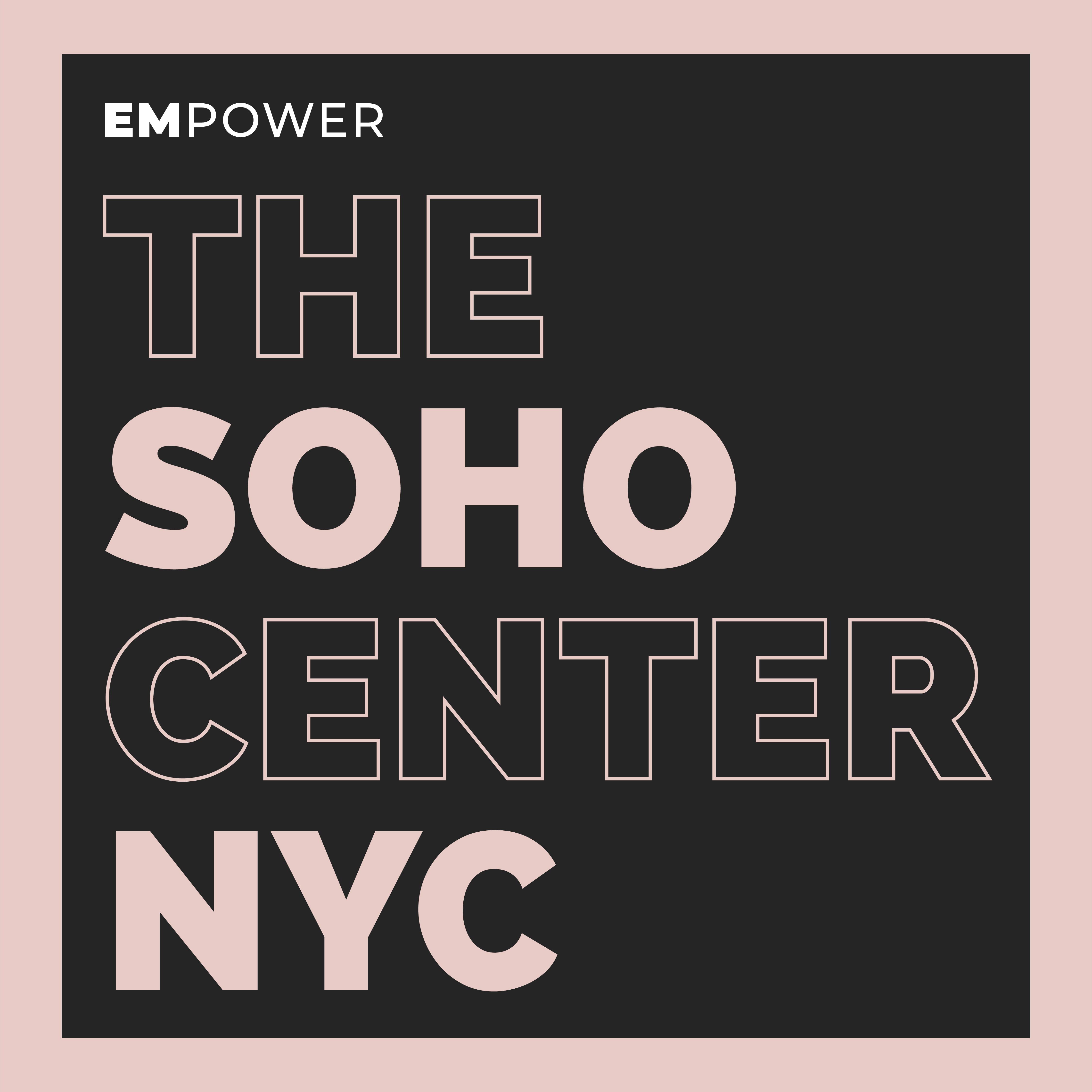 We highly encourage you to visit The Soho Center whenever you're around Soho or Greenwich Village in the Lower Manhattan area of New York.
Learn more about The Soho Centre here at thesohocenter.com
"Our wounds are often the openings into the best and most beautiful part of us."

― David Richo
---
Get your writing featured on Empower Mag here!
Join the conversation in our Facebook Group: "The Empower Community"