June 15, 16. Mental Health Talks, an Algerian non-profit initiative, organized a collaborative two-day event on mental health. This event "Mental Health is a Culture" took place at the University of Algiers II in collaboration with WATI Club.
What is "Mental Health Talks?"
"Mental Health Talks is an Algerian non-profit initiative. We aim to raise awareness on mental health in Algeria and destigmatize it as much as possible." Founder Manel Bouizegarene explains to EMPWR.
Mental Health Talks are active virtually on Facebook, Instagram, and LinkedIn. The organization operates by writing and share articles on mental health-related issues in the Algerian dialect. In addition, the group keeps an open inbox for psychologist recommendations in the area. Mental Health Talks often organize conferences and workshops. In the near future, they intend to set up group therapy sessions.
"Mental Health is a Culture"
The MHT teams, aimed behind this event to spark talks on mental health. They believe that it is necessary to help Algerians communicate more about their mental struggles and fights.
The organizers of the event delivered basic information, before delving into the complexities of mental health. Therefore, a set of psychologists and mental health specialists were present to address the basics and principles of mental health.
Raising Awareness in Algerian Society
Thanks to the psychologists present at the event, engagement was "quite satisfying", says MHT Founder. The psychologists made the event more interactive and allowed the visitors to open up and inquire on matters they have long wanted to know about.
In order to attract and challenge even more visitors to come forth, the event organizers set up a piece of paper in which "Mental health is real, change my mind" was written. In addition to setting up an anonymous letterbox in which visitors could anonymously ask questions or open up with their struggles. The MHT psychologists would later respond to these letters via their social media accounts.
Ever since Mental Health Talks was founded, the non-profit aimed at shedding the light on the stigma that surrounds mental health in Algeria. The one-man show soon becoming a team of 23 members, try to the best of their abilities to simplify and raise awareness on the topic.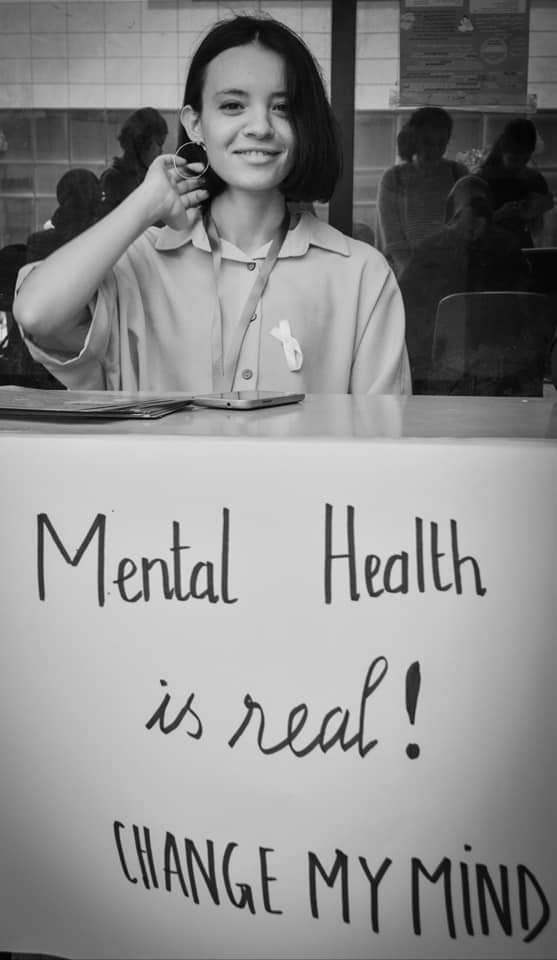 "We want it to be a safe haven for people to open up, be vulnerable, and know that there are people who understand what they are going through in a society that is too oblivious to these struggles".

Manel Bouizegarene, MHT Founder
---
If you like this article, subscribe here to our EMPWR Guide and be first to receive all our latest articles surrounding mental health in the MENA Region, directly to your inbox, every Sunday.
---
Be sure to check out and join our global conversation around mental health on EMPWR's Facebook Community Group.
---
To learn more about EMPWR Podcasts join EMPWR's Podcasting Community Group on Facebook.
---
EMPWR is currently accepting Freelance Submissions & Art/Poetry here (All articles must comply with EMPWR's writing guidelines for consideration.)
---
Nominate a guest to be featured NOW on EMPWR Podcasts here!