In the wake of the coronavirus pandemic, also known as COVID-19, fear and panic were amongst the first emotions present within the international community. These same emotions have for long characterised patients with Obsessive-Compulsive Disorder (OCD) and Anxiety Disorder.
In short, OCD is a chronic, long-lasting condition in which a person has recurrent thoughts (obsessive) and/or behaviours (compulsive) that are beyond their ability to control. In addition to fear and panic, people with OCD often experience intense anxiety and guilt as well. Major themes associated with OCD include the irrational fear of germs (i.e. obsessive thought) or excessive cleaning and/or handwashing (i.e. compulsive behaviour).
During this time we are required to constantly clean ourselves and our surroundings to prevent the spread of COVID-19. Whilst this may mimic "obsessive" behaviour, the rationale behind it is to protect and safeguard our surrounding environment from the virus. As for someone with OCD and/or Anxiety Disorder, it is fear-based and is often performed excessively. Many people with OCD recognise that their actions are not rational all the time. Nevertheless, they cannot control their strong need of performing their daily rituals no matter how they may seem to others around them.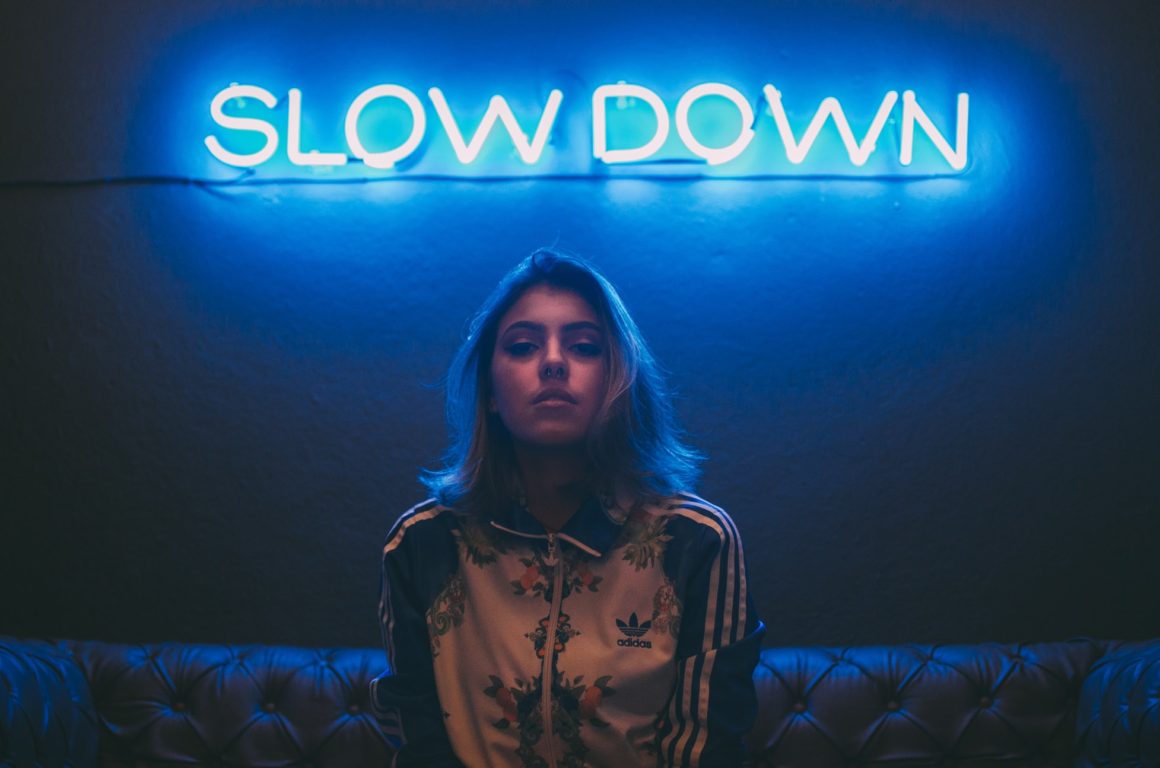 So What Happens to People with OCD and Anxiety Disorder During a Highly Contagious Pandemic?
Coronavirus is a personal nightmare for people with OCD or Anxiety Disorder who have been struggling with intrusive and obsessive thoughts most of their lives.
Mia, aged 17, says that this pandemic worries her and, in a way, worsens her OCD. It has led Mia to believe that her fear of contamination is rational despite working through therapy to clean less. Media outlets and experts are now telling people like Mia that their actions are justified.
"i felt like i was doing more than most people, and now everyone is doing what i was doing before so i feel like i have to do even more," Mia told EMPWR.
Allison Raskin, NY Times Best Selling Author and Mental Health advocate, also shared her experience with EMPWR. Allison has been feeling "pretty prepared" since she developed good habits when it came to staying "clean" and "wiping things down". However, it was only thanks to years' worth of therapy, that Allison has been able to develop healthy coping skills to deal with the anxiety that springs from "the fear of the unknown".
In comparison, TikTok user Aly Wise @alygwiseofficial has a different view to the situation. She says that her Anxiety Disorder has always been "paralysing" and her concern about COVID-19 did not aggravate her disorder, it is not much different to how she feels about everything else. In the video below, Aly discusses her illness and shares a moment she had with her therapist (..) further, it goes to show how professional help can assist patients to cope in times of crises.
From this Aly hopes that her video can give others insight into understanding the fear and panic accompanying Anxiety Disorders.
---
Click to Listen to our #1 Charting Podcast on Apple & The World's Exclusive Youth Leadership Podcast, Empathy Always Wins by EMPWR, Out Now Everywhere on Apple / Spotify / Google Podcasts 🌍
---
What Can We Learn?
Amidst this crisis, we can see how our thoughts and behaviours during COVID-19 can give us a glimpse into understanding those with OCD and Anxiety Disorder.
Aly says that many have reached out to her to express how "they were previously frustrated by people with anxiety" and "viewed anxious people as annoying or ridiculous" but now have an idea of what it's like to be in the mind of a person with anxiety.
On this matter, Allison argues that it is "not necessarily a good thing" that people have this particular insight. To that, Mia adds that she just wants people to "understand and not undermine her illness".
Allison adds, "I think we just need to remember to be kind to each other and check in on each other. This is unprecedented so even if we are physically separated, emotional support goes a long way!"
We at EMPWR ask our readers to contribute to raising awareness and spreading correct information about mental health issues. None of us are alone – we are all in this world together.
So let's stay safe, educate ourselves and spread awareness!
We'd love to hear from you! So please share with us some of the ways that you have found useful to cope during this time. Email us at [email protected]. For more on our COVID-19 Series, click here!
---
💭If you like this article, subscribe here to our EMPWR Guide and be first to receive all our articles, the latest mental health news in the Arab world and more exciting stuff every Sunday directly to your inbox.
---
Be sure to check out and join our global conversation around mental health on the EMPWR Facebook Community Group: "The Empower Community"
---
💭Freelance Submissions & Art/Poetry are accepted here (All Articles Must Comply with EMPWR's Writing Guidelines )