Last week, we sat down with UAE's Ambassador for Inclusion, and for People with disabilities, Chaica Al Qassimi to discuss her journey becoming a key figure for the region in promoting equal rights and inclusivity.
In an interview led by EMPWR's founder, Ally Salama, most notably known to be the region's voice for mental health, the two youth leaders opened a discussion around breaking the stigma in the MENA region, specifically focusing Chaica's story becoming the youth leader she is today.
EMPWR's Interview with Chaica
Below is our 22-minute discussion with the UAE royal family member on diversity and inclusion in the MENA Region.
It was only a few years ago that Chaica became aware of her down syndrome, as she describes. It was clear that she wanted to use her narrative to help empower others since her journey started back at school when she first experienced discrimination and felt outcasted due to her condition.
"In school, I got discriminated against," says Al Quassimi, when asked about the reason she started her advocacy journey.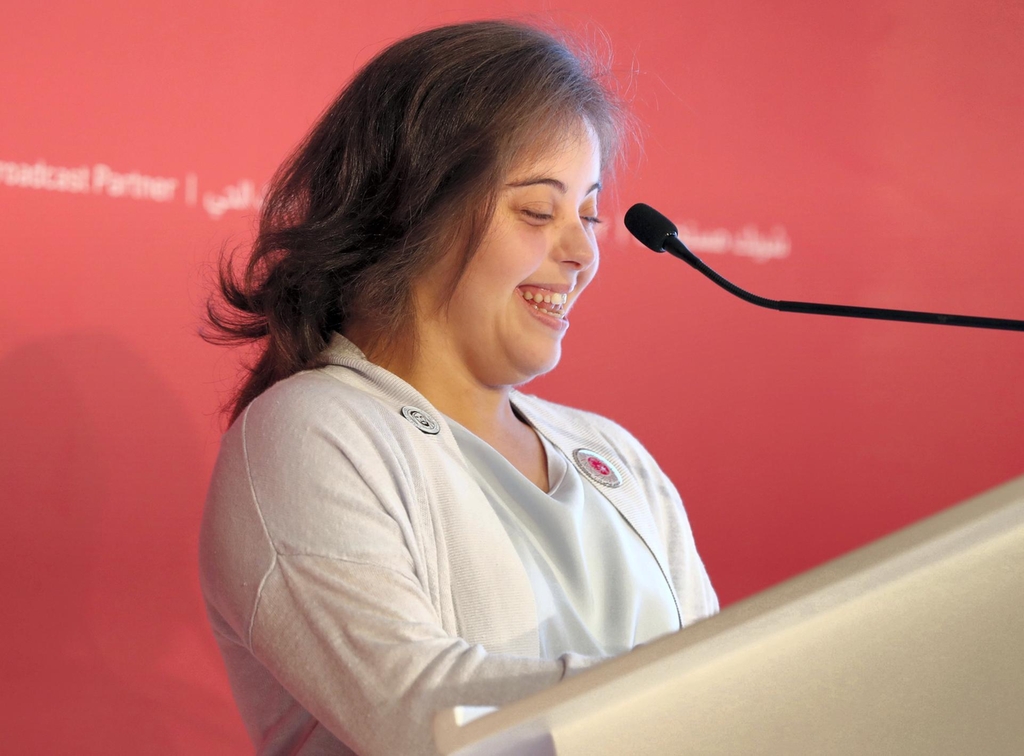 4 Lessons We Learned from Al Qassimi
Often times, our hardships growing up become the epicenter of our core missions in our adult lives, making an impact in the world.
The terms Determined People or People of Different Abilities are often much more empowering than the mere labeling of disabled people.
Families play a key role in empowering the wellbeing of determined people.
Sheikh Zeyad's motto to build the UAE, "inclusive of everyone with abilities and those without," is her greatest leadership inspiration.
---
Chaica's Life Today
Today Chaica advocates for the rights of determined people through talking at schools and major institutions such as the UN.
She also uses her voice actively on social media to educate people in the MENA region about disabilities.
---
⚡️If you like this article, subscribe here to our EMPWR Guide and be first to receive all our latest articles surrounding mental health in the MENA Region, directly to your inbox, every Sunday.
---
Be sure to check out and join our global conversation around mental health on EMPWR's Facebook Community Group!
---
💭Freelance Submissions & Art/Poetry are accepted here (All articles must comply with EMPWR's writing guidelines for consideration.)