Dubai, UAE, June 9, 2021 – According to Markettiers 4DC's latest podcasting reports in the MENA, KSA & UAE listenership have a combined podcast listenership of over 7 million, 2 in 3 podcasts being in English.
In her efforts to bring more value via the power of audio, Harvard Speaker and Canadian Lebanese entrepreneur, Sarah Refai is now offering premium marketing know-how education given the region's increasing number of listenership of podcasts and demand for Arabic content.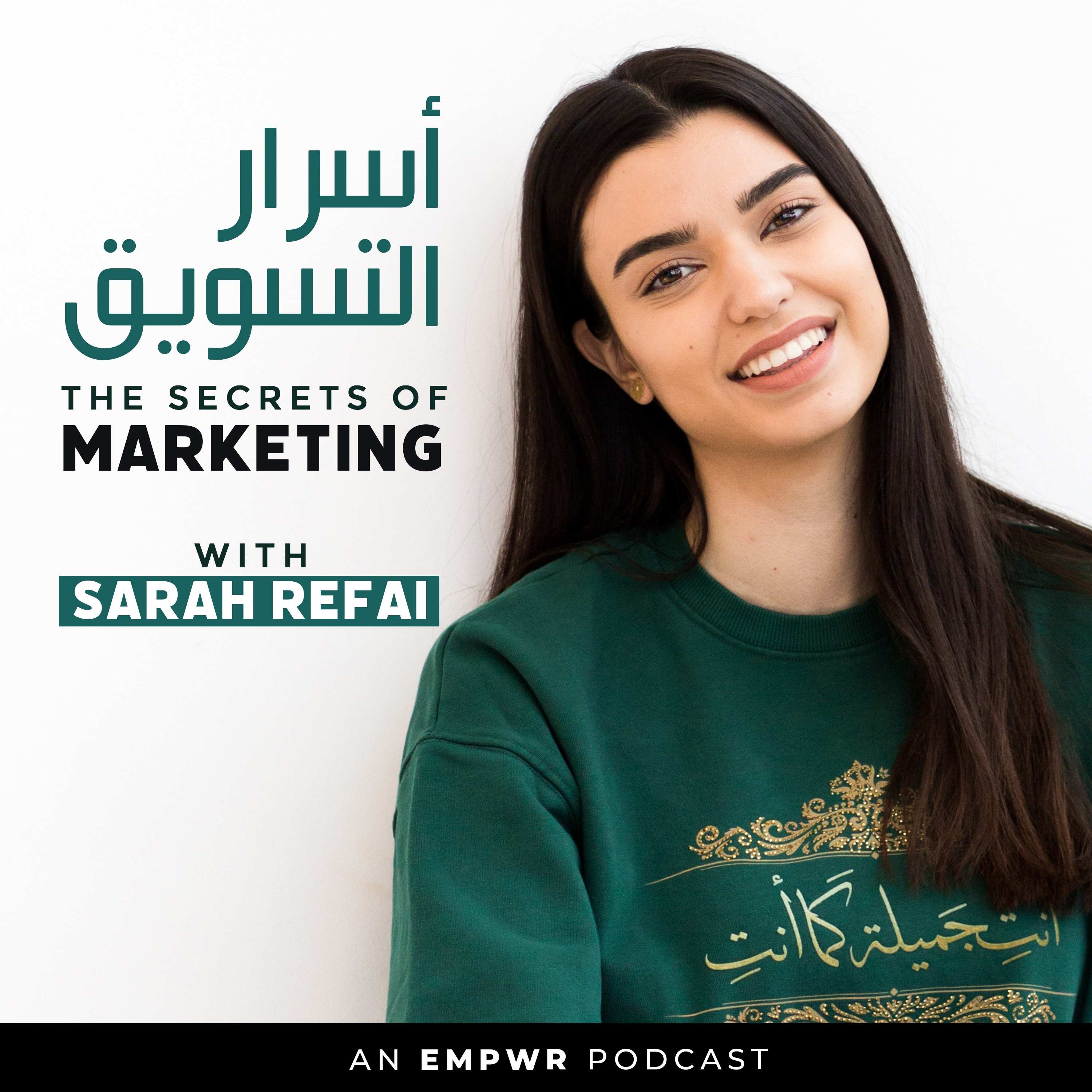 Having graduated with a Bachelors in Political Science, owned two e-commerce stores, and managed a meal prep company at the age of 22, Sarah is currently the co-founder of her own social media marketing agency, coconut-media.com. With over 220,000 social media followers, Sarah's main objective is to extend her experience into the Arab world with the mission of helping aspiring Arab women entrepreneurs bring out the best of themselves through personal branding, and leveraging the power of social media.
The Secrets of Marketing with Sarah Refai, بودكاست اسرار التسويق مع سارة الرفاعي is a podcast recorded in Arabic aimed at providing more accessible and credible marketing content for the global Arab speaking community.
Through an agreement with EMPWR's Podcasting Network led by Ally Salama, which focuses on building top-tier educational podcasts for key opinion leaders in the Arab World and North America, the podcast will become the first in-house production by EMPWR in the Gulf Cooperation Council (GCC) Region – Saudi Arabia, Kuwait, the United Arab Emirates, Qatar, Bahrain, and Oman.
Sarah's podcast will be airing weekly, starting June 9th, 2021, on Wednesdays at 7pm KSA time, bringing about new educational episodes tackling different topics around marketing and personal branding, specifically catering for the region's Arabic audience.
The podcast is currenly available on all streaming platforms, including Apple Podcasts, Soundcloud, Spotify, Deezer and Anghami.
-30-
For more information or to schedule an interview, please contact:
Ally Salama – CEO & Founder of EMPWR 
Email: [email protected] 
---
⚡️If you like this article, subscribe here to our EMPWR Guide and be first to receive all our latest articles surrounding mental health in the MENA Region, directly to your inbox, every Sunday.
---
Be sure to check out and join our global conversation around mental health on EMPWR's Facebook Community Group.
To learn more about EMPWR Podcasts join EMPWR's Podcasting Community Group on Facebook.
---
💭 EMPWR is currently accepting Freelance Submissions & Art/Poetry here (All articles must comply with EMPWR's writing guidelines for consideration.)